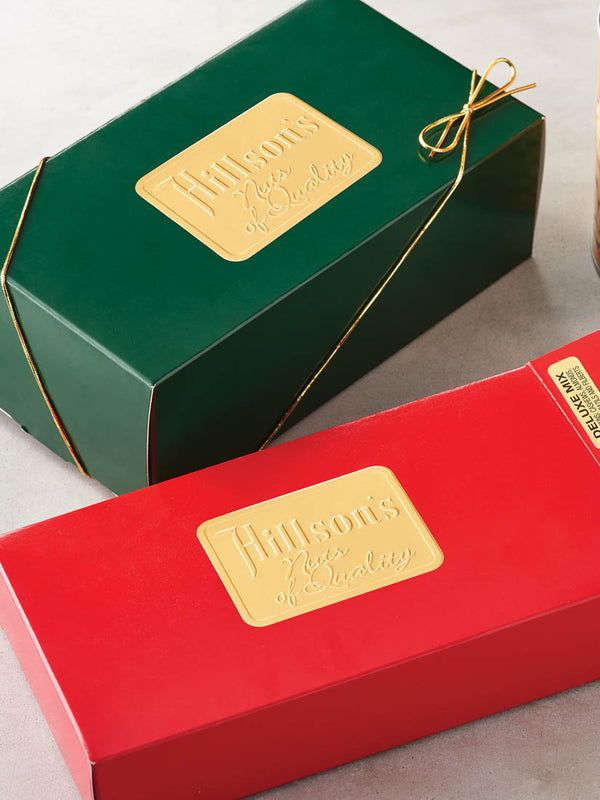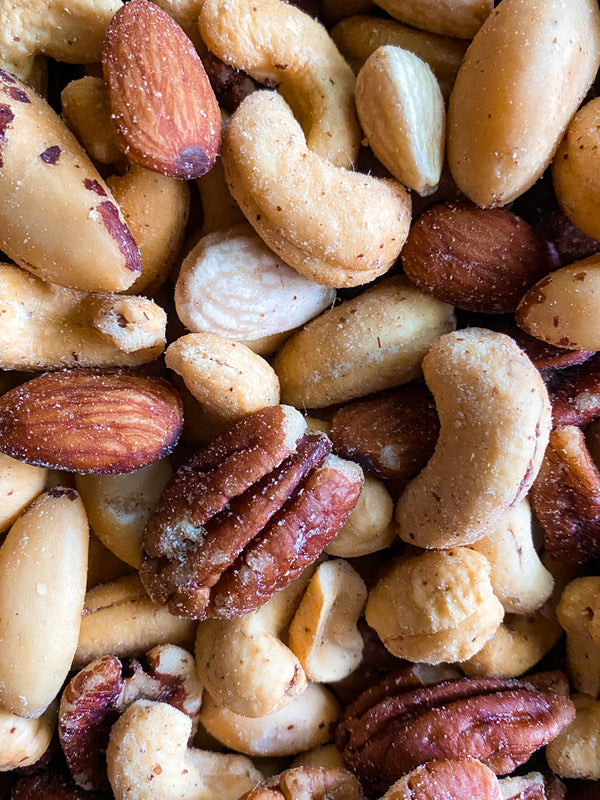 Holiday Gift Box (Cashews or Deluxe Mix)
A beautiful gift box tied with a gold tie of our founders special mix. Only the finest premium tree nuts, no peanuts! Jumbo Cashews, Redskin Almonds, Blanched Almonds, Pecan Halves, Filberts & Brazils.
Allergen Information:  All of our product may contain Peanuts, Tree Nuts, Dairy, Wheat Starch (Gluten), and Soy
Nuts were great, but it took 10 days to get my order
Wrong Product Delivered
I ordered 1 box of Mix nuts and 1 box of cashew! Both boxes delivered were mixed nuts!!
Great Mixed Nuts
The nuts are great but would like to see free shipping with orders over $100
Good in the past have not received yet
Was sent to incorrect address by my fault. they have not been resent to the correct address yet