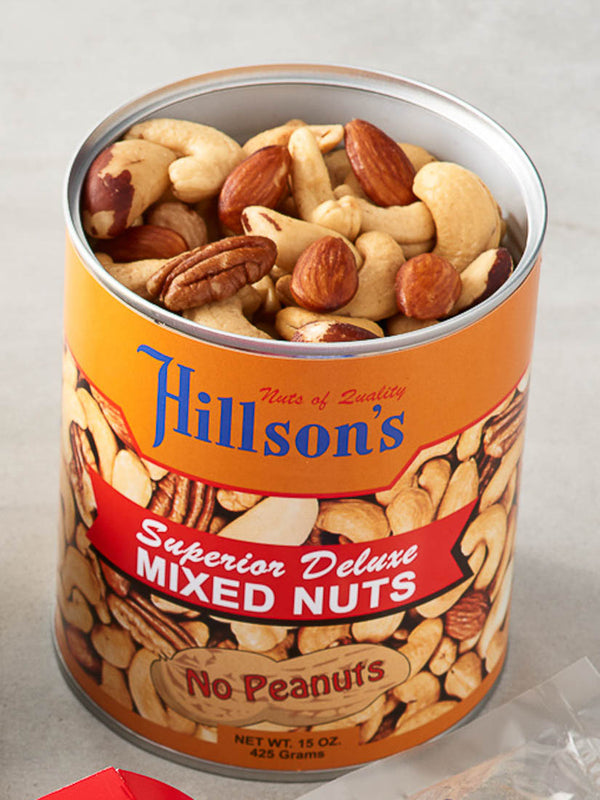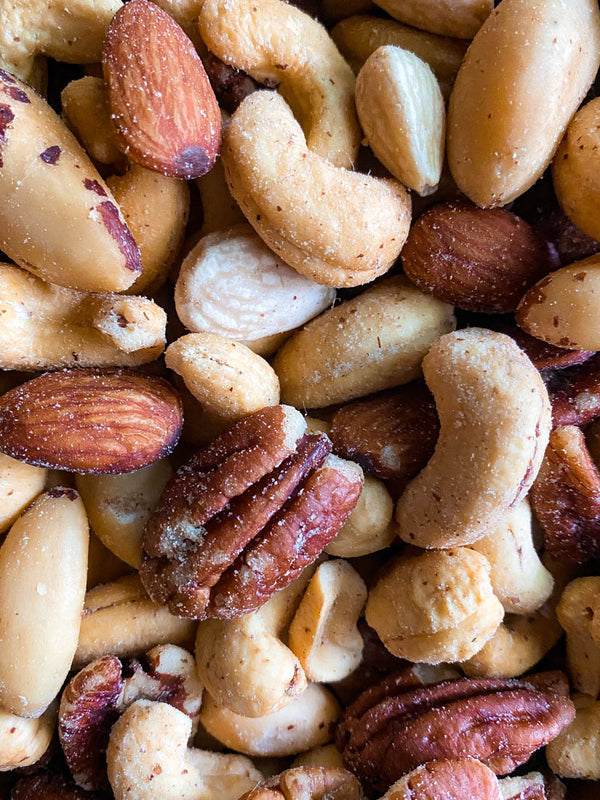 Superior Deluxe Mix 15oz Vacuum Can
A 15 oz. can vacuum sealed of our founders special mix. Only the finest premium tree nuts, no peanuts! Jumbo Cashews, Redskin Almonds, Blanched Almonds, Pecan Halves, Filberts & Brazils.
Allergen Information:  All of our product may contain Peanuts, Tree Nuts, Dairy, Wheat Starch (Gluten), and Soy
Superior Deluxe Mix 15oz Vacuum Can
As always, delicious nuts…now in a great vacuum can! A wonderful snack always at the ready!!!
Best nuts ever
These are the best nuts. Shipping is extremely high.
Fresh Can
They are a little harder to wrap then a bag, but the freshness & graphics on the can make up for that.