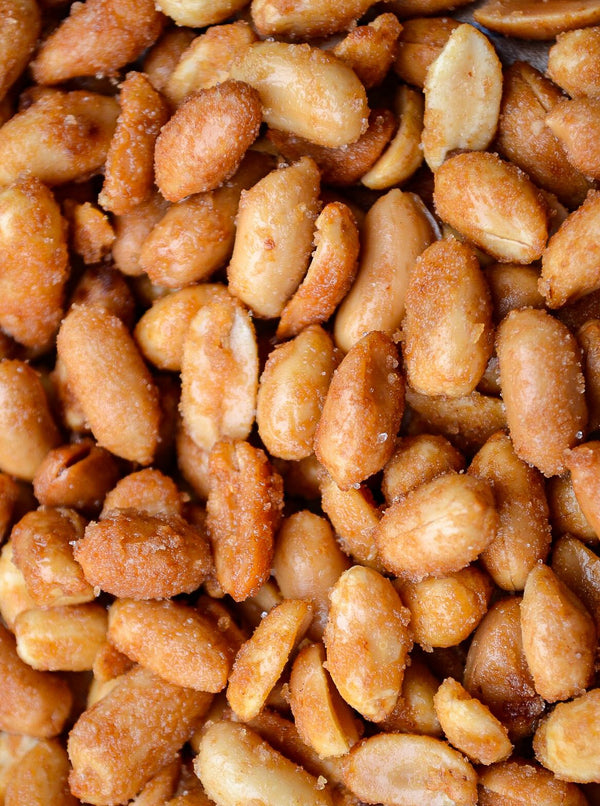 Take our prized peanuts and coat them with a super delicious honey coating and you'll have our Honey Roasted Peanuts. Just the right amount of crunchy and sweet!
Allergen Information:  All of our product may contain Peanuts, Tree Nuts, Dairy, Wheat Starch (Gluten), and Soy
Ingredients: Peanuts, Sugar, Rice Starch, Maltodextrin, Honey Solids, Soybean Oil (as a processing aid), Peanut Oil, Salt *not more than 2%, Silicon Dioxide added to prevent caking.
Perfect Peanuts
Hillson's honey roasted peanuts are the best. Have never run across any other brands that are as fresh and as tasty. Hillson always manages to roast and season there peanuts perfectly. Just the right amount every time.