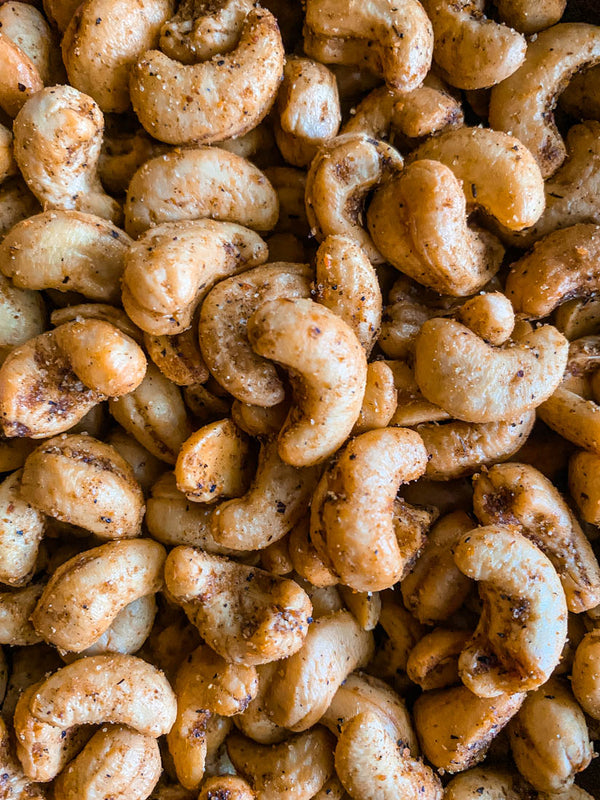 Roasted Cashews tossed in Cajun seasoning.
Allergen Information:  All of our product may contain Peanuts, Tree Nuts, Dairy, Wheat Starch (Gluten), and Soy
Ingredients: Cashews, Cajun Seasoning (Chili, Salt, Onion, Paprika, Garlic, Other Spices), Peanut Oil.
Freshest Nuts in Town!!!!!!!!!!!!!!!!!!!!!
From the vacuum sealed can to every nut in the can fresh, there are defiantly the Freshest Nuts in Town!!!!!!!!!!!!!!!!!!!!!
These cashews are FIRE
These cashews satiate a part in the brain that is not consciously aware that it's cajan levels are low and in need of replenishment. If you don't enjoy them then you do not love New Orleans which means you do not love America. And if you don't love America then you don't love Cleveland and that means you can get the hell out.