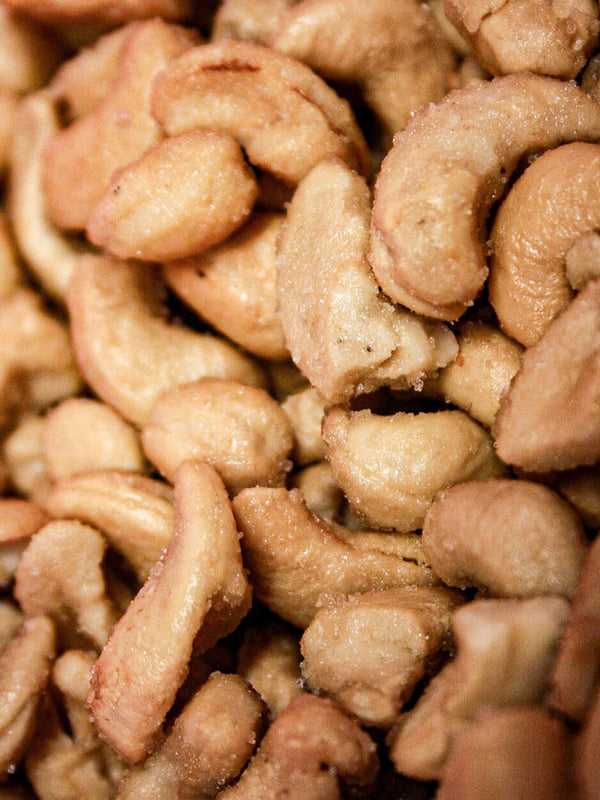 Honey Roasted Cashews.

Allergen Information:  All of our product may contain Peanuts, Tree Nuts, Dairy, Wheat Starch (Gluten), and Soy
Ingredients: Cashews, Sugar, Rice Starch, Maltodextrin, Honey Solids, Soybean Oil (as a processing aid), Peanut Oil, Salt *not more than 2%, Silicon Dioxide (added to prevent caking). 
Hours
Wish you were open on Saturday or offered free shipping
Hillson Nuts are always fresh, always very tasty, and the best nut source available.