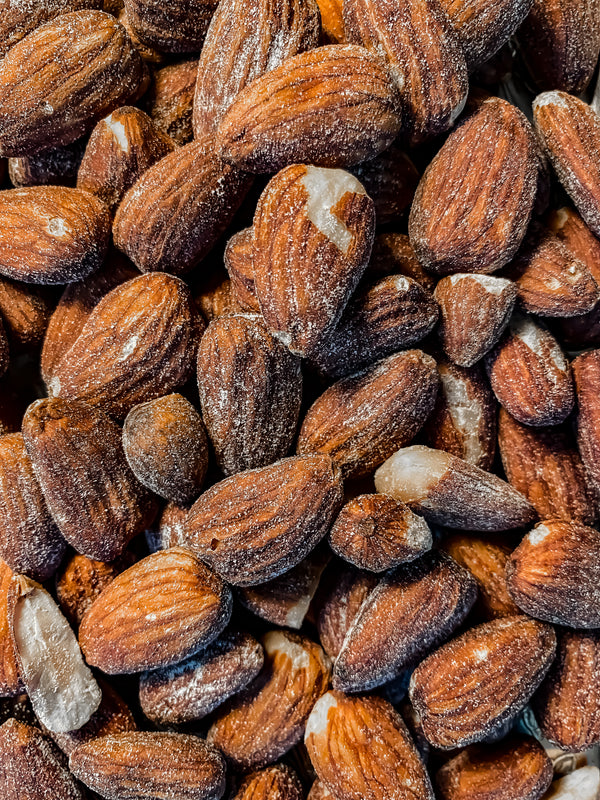 Redskin Almonds maintain a little more fiber than their blanched counterparts. Ours are roasted and salted, making them the perfect item for snacking.
Allergen Information:  All of our product may contain Peanuts, Tree Nuts, Dairy, Wheat Starch (Gluten), and Soy
Ingredients: Almonds, Peanut Oil, Salt.
Hillson Nuts are always fresh and tasty. Order online and delivery is very, very fast. Great service, great products.
Excellent nuts and service!