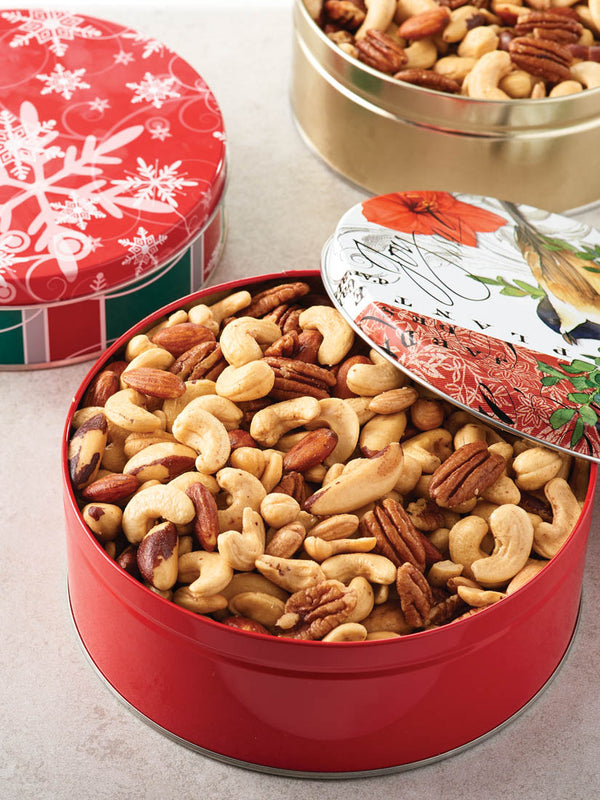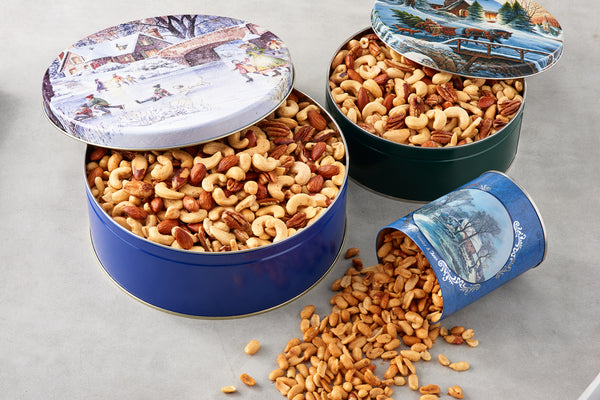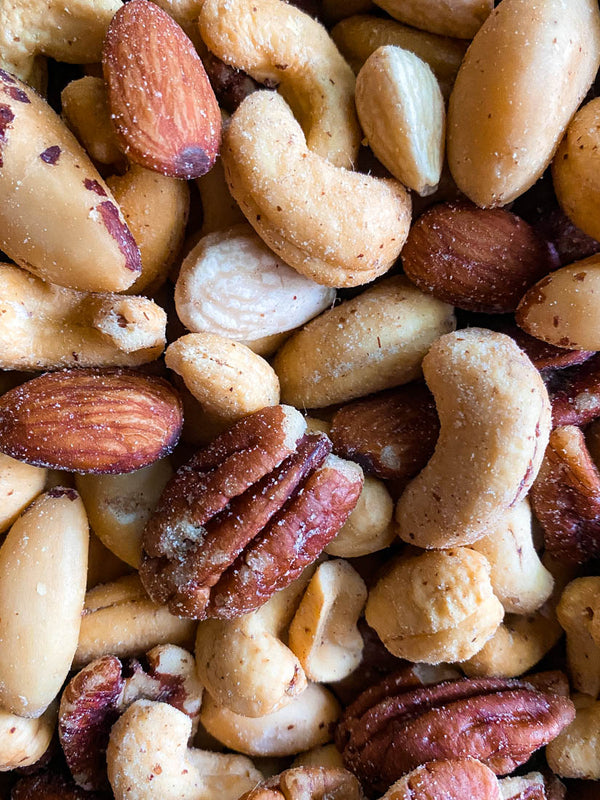 Beautifully Lithographed holiday themed tins, packaged in red, or green boxes, finished with a gold tie. Each tin features our signature deluxe mix, a blend of Jumbo Cashews, Mammoth Pecans, Redskin Almonds, Jumbo Blanched Almonds, Extra Large Blanched Filberts (Hazelnuts), and Natural Brazils.
If you'd like to purchase a Holiday Tin featuring a different Hillson nut, please send us an email at Nuts@hillsonnut.com for pricing and special orders.
Allergen Information:  All of our product may contain Peanuts, Tree Nuts, Dairy, Wheat, Sesame, and Soy
Nice holiday tin can
I was very disappointed on how salty the nuts were. I have ordered in past years but this year they were so salty my wife couldn't even eat them. Not sure so salty
Nuts for Hillson!
The holiday tin was a hit with our family. The nuts were large and so fresh.
Great Nuts 🥜
Your reputation stands for itself. All these decades and still going strong. Hope the next few decades keep coming. Great job on all your products. Delicious as always
Great Business Gifts
We like to show appreciation to businesses we have relationships with around the holidays and this was a great gift for them. We had a number of compliments.