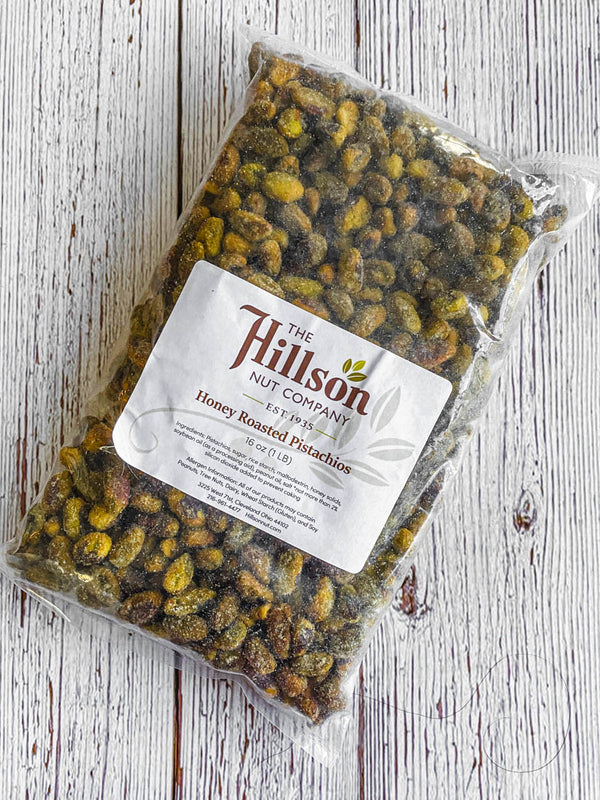 Pistachios tossed in our delicious honey roast seasoning!
Allergen Information:  All of our product may contain Peanuts, Tree Nuts, Dairy, Wheat, Sesame, and Soy
Ingredients: Pistachios, Sugar, Rice Starch, Maltodextrin, Honey Solids, Soybean Oil (as a processing aid), Peanut Oil, Salt *not more than 2%, Silicon Dioxide (added to prevent caking).
Delicious, arrived on time. Repeat customer
Heavily Concur they are great (1 suggestion)
The Honey Roasted Pistachios were FIRE and thus made me feel compelled to draw your attention to an artist who makes art of out pistachios AND is from Cleveland - Corlette T. Baylock. He is the kindest of all people and I think Hillson Nut Co. would be wise to commission a piece for the label for these pistachios. Give him a google, although I am sure he must be on your radar as Mike Rodemann seems to know everything about the industry!
Not the best or worst
Middle of the road opinion. Would not order them again though