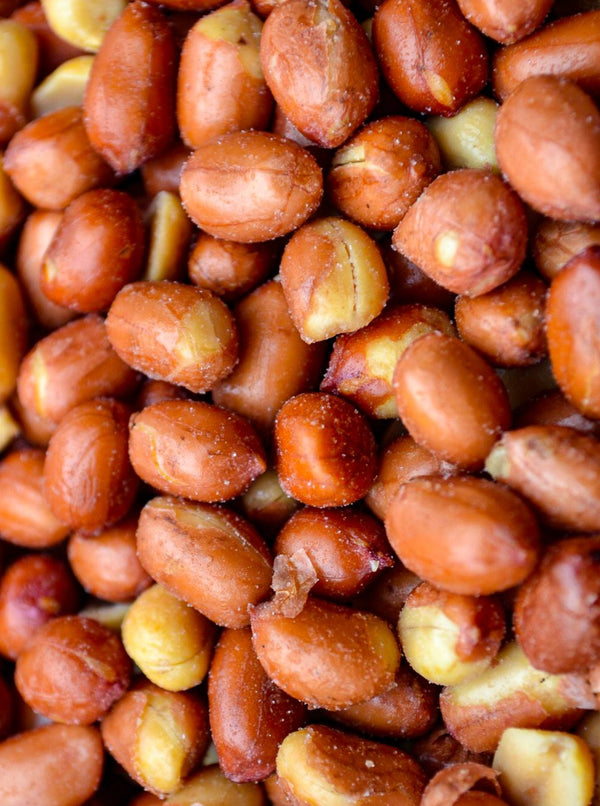 Roasted and salted spanish peanuts.
Allergen Information:  All of our product may contain Peanuts, Tree Nuts, Dairy, Wheat, Sesame, and Soy
Ingredients: Jumbo Spanish Peanuts, Peanut Oil, Salt.
Hillson Spanish Peanuts
I haven't been able to find Spanish peanuts at the grocery store and was delighted to find them at Hillson. Delicious!!!