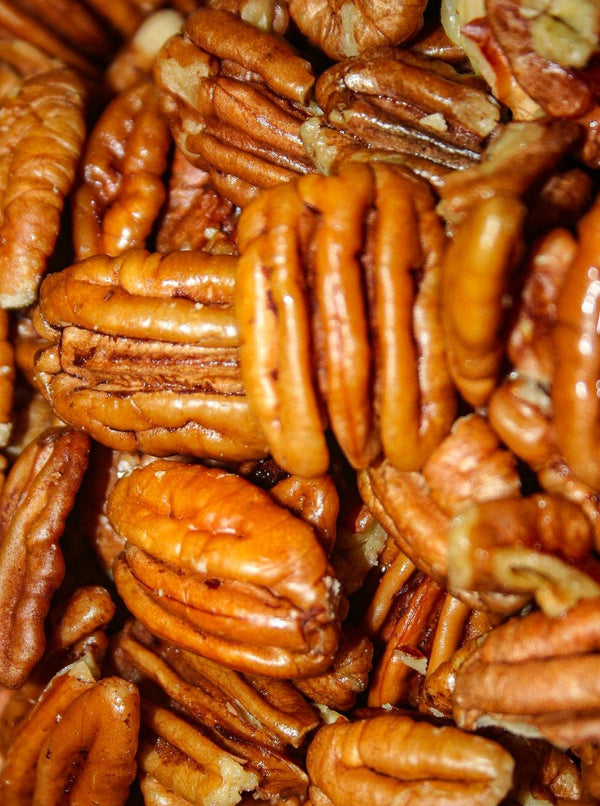 Roasted and salted pecan halves.
Allergen Information:  All of our product may contain Peanuts, Tree Nuts, Dairy, Wheat Starch (Gluten), and Soy
Ingredients: Pecan Halves, Peanut Oil, Salt.
DEEEELICIOUS!
These pecan halves have the perfect amount of salty goodness. Melt in your mouth goodness.
Healthy Treat
These pecans were delicious. We watch our sugar intake so these nuts are a wonderful treat for us.
good stuff
awesome products. order was shipped fast and everything was fresh and delicious.definetly will order again
Pecan 1/2s
They were typical Hillson high quality.