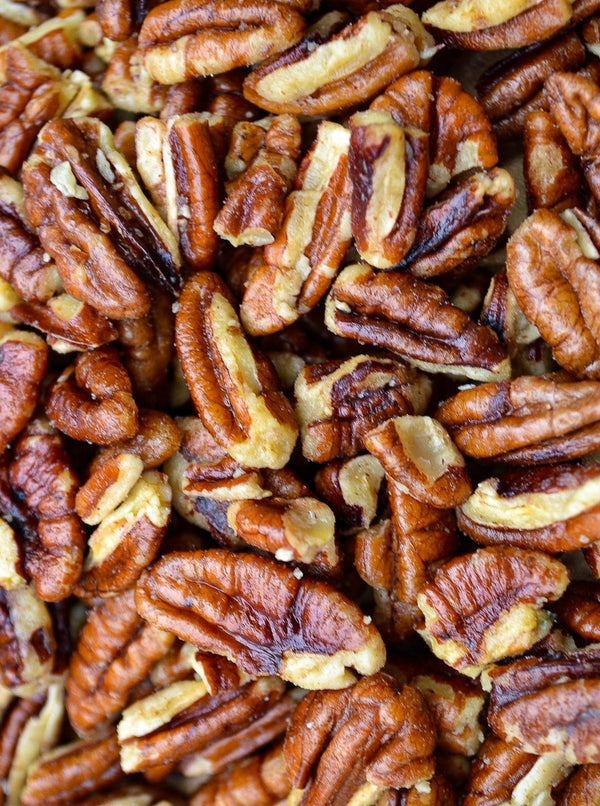 Roasted and salted pecan pieces.
Allergen Information:  All of our product may contain Peanuts, Tree Nuts, Dairy, Wheat Starch (Gluten), and Soy
Ingredients: Pecan Pieces, Peanut Oil, Salt.
Quicker than ever...
Ordered online and received the pecans in about 36 hours or less, the speed was a surprise. Pretty impressive. Pecans were excellent as always since we started buying from Hillson in 1999. Love the tradition. Use the pecans on cereal every day and salads during the week. The health benefits outweigh the cost.
Love the nuts, but don't bother to ask a question
Ordered nuts were received very fast (I think in a day ir 2 at most0. The cashews and pecans I ordered were great. Saw a couple of items online that were marked sold out which I wanted to buy. I sent 2 emails from the Contact information asking when they might be available. Never got a response. Either the posted email is not valid or there is no apparent way to contact customer service from this web site. So if it is available, order it. The nuts are the closest thing to the fresh nuts you used to be able to buy on Public Square in Cleveland. King/Peterson nuts in Solon don't taste nearly as good as these.
The pecan pieces are so rich and flavorful. Will be great on ice cream or as a snack.