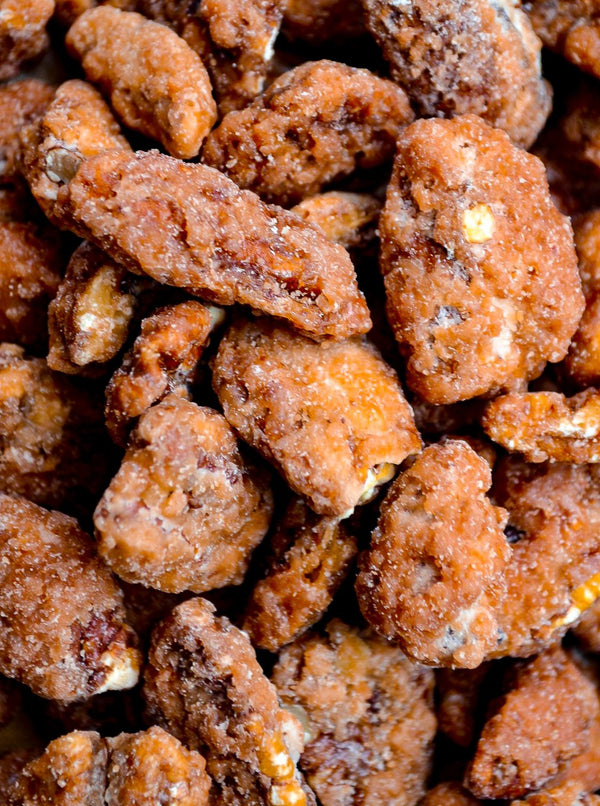 Pralined pecan halves.
Allergen Information:  All of our product may contain Peanuts, Tree Nuts, Dairy, Wheat Starch (Gluten), and Soy
Ingredients: Sugar, Pecans, Butter (Cream [Milk], natural flavorings), Corn Syrup, Salt.
Great quality. I love their holiday mixes.
Praline Pecans - so tasty!
The nuts from Hillson are the most flavorful, quality nuts I've ever had. I got hooked on them when I lived in Cleveland and when I moved away, I was so happy to see that they ship! The praline pecans are a perfect blend of sweet and salty with wonderful, flavorful pecans. So fresh and delicious.