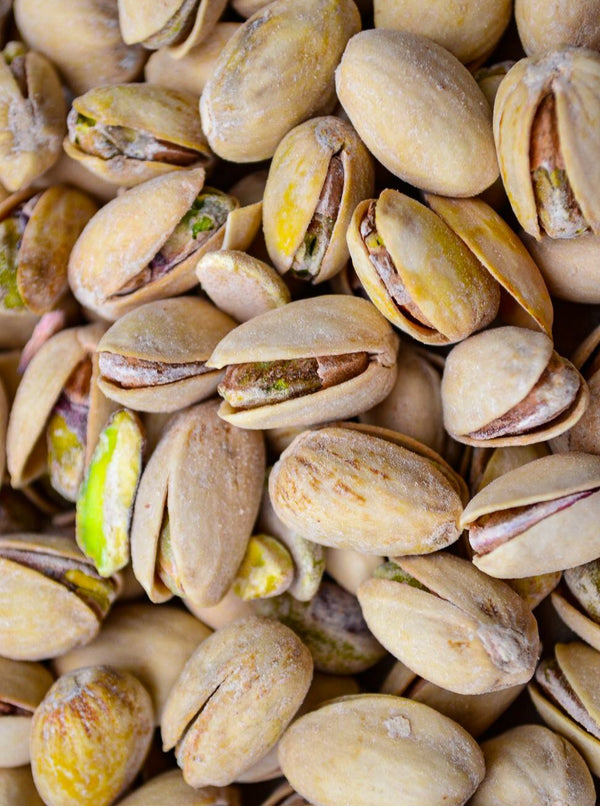 Dry Roasted with Salt in the shell.
Allergen Information:  All of our product may contain Peanuts, Tree Nuts, Dairy, Wheat, Sesame, and Soy
Ingredients: Pistachios (Dry Roasted), Salt.
Hometown Company
My sister and I grew up 2 houses from Hillson Nuts (now in Virginia), we go there every time we come home and always bring home a suitcase full of nuts. This year on our visit we actually ended up checking a box full of nut on the plane, we bought so much. They are the BEST nuts you will get anywhere, both of our husbands (not from Cleveland) look forward to our trips to Cleveland to get Hillson Nuts. We are so addicted that we started ordering online and having them shipped to VA, the 2 trips a year isn't enough nuts to last the year. This is a true icon in Cleveland! You will not be disappointed with any of their nuts, my favorite, peanuts in the shell salted, pistachios and macadamia nuts :)
Gift
Receiver was very pleased with the pistachios and she and I were actually surprised and had never heard of your nut store here in Cleveland. ( we're not young, how did we not know) Found online. I'll be sure to order again.
My only concern was that I couldn't quite get a grasp on how they were delivered since it was a gift…boxed, bagged, festive, card enclosed or just nuts delivered. But she liked them so I'm happy.
Awesome!
I grew up eating your peanuts since I was 5 years old and I'm 60 now. They're the best in the world. I've had peanuts from all over and I will say that Hillson nut peanuts are flat out the best. I must say that I would have not known about your company had. It Not been for my aunt who work for your company for 40 years.
Fabulous taste
I ordered both the mixed nuts and the pistachios. I have a friend who lives in California and sends me fresh pistachios in these were very similar. My only drawback is the cost of shipping.