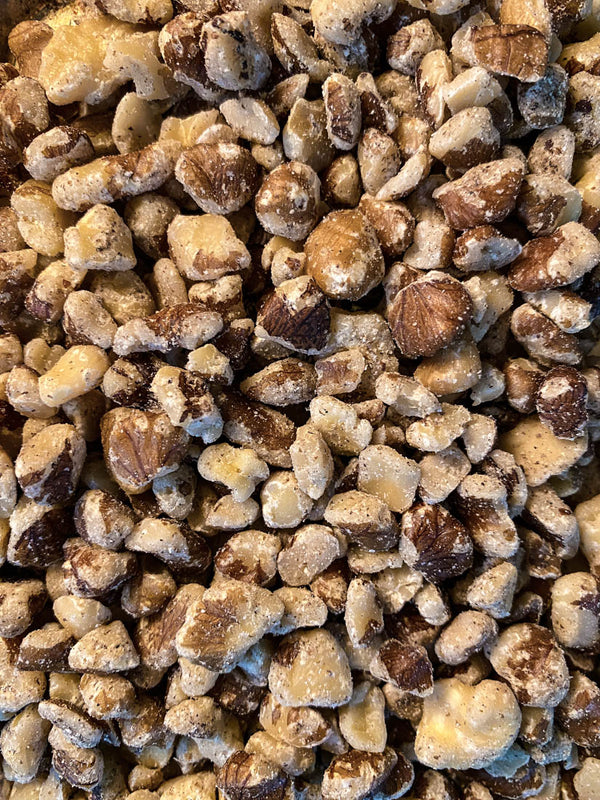 While many may be familiar with the popular English Walnut, the Black Walnut offers its own set of unique and inviting flavors. Many describe it as containing a bittersweet and smoky taste.
Because of the richer and more intense flavors in the Black Walnut it is most used in various pastries, dinners and desserts.
Allergen Information:  All of our product may contain Peanuts, Tree Nuts, Dairy, Wheat Starch (Gluten), and Soy
Ingredients: Raw Black Walnuts.